A Journey to Wisdom and Well-Being
Get ready for an unforgettable experience at the Tanweer Sacred Music Festival! Experience the Mystical Mleiha Desert in Sharjah like Never Before.
Conceived by the visionary Sheikha Bodour bint Sultan Al Qasimi, this unique regional event is designed to help individuals reconnect with their ancestral roots and the planet.
Music, Meditation, and Mindfulness
Prepare for an extraordinary festival featuring world-renowned musicians, revitalizing body-mind practices like yoga and breathwork. A wellness-oriented culinary journey with a wide range of vegetarian options. You'll also have exclusive access to open-air art and design showcases created by local installation artists.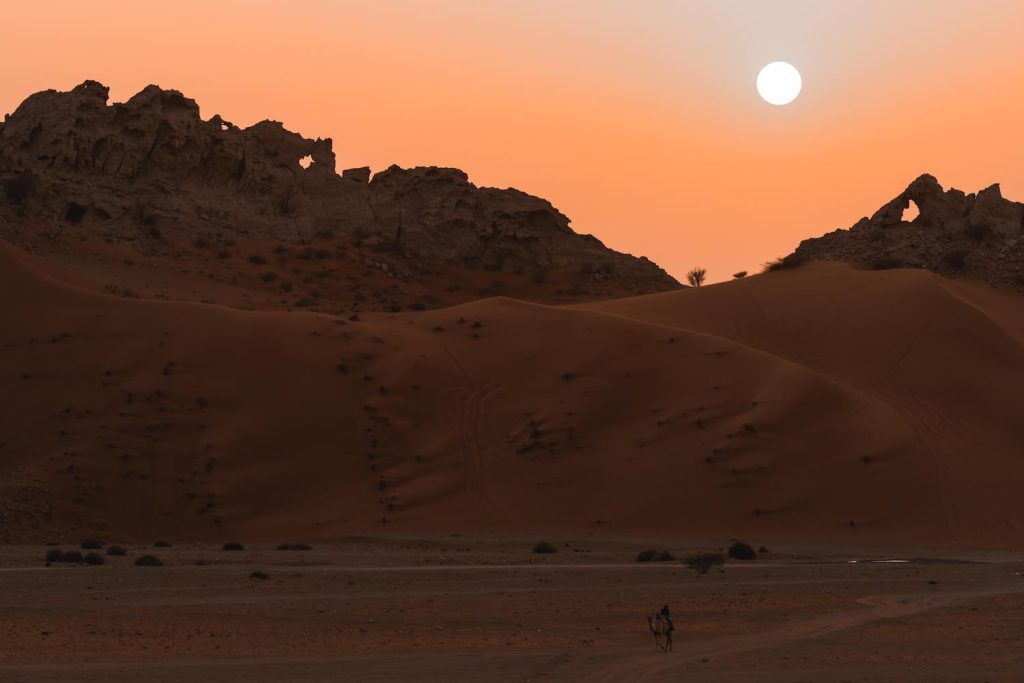 Artists from Around the World
Each performer at the festival shares a deep desire to connect with the timeless wisdom of our ancestors.
Nawa Band, founded by Ibrahim Muslimani in Aleppo, Syria, will transport you to Syria's musical past with sacred and secular compositions.
The celebrated Sufi Qawwali ensemble, Fanna-Fi-Allah, bridges the East and West with the authentic spirit of Qawali and a message of universal tolerance.
Master Can, a 34th generation Shaolin warrior monk, will share profound wisdom in QiGong and martial arts.
Lina Nahhas, an Arab-Canadian based in Dubai, will use movement and dynamic practices to set spirits free and ground them in the present moment.
Renowned dance ethnologist and Yarsan Sufi Master Farima Berenji will share spiritual renditions of ancient dances.
Enhance your festival journey with options like camping under the stars, horse riding, and moon gazing. Explore Jebel Buhais and the Mleiha Archaeological Centre on guided excursions, gaining insights into UAE's post-Iron Age human settlement history.
Tickets for the three-day Tanweer Sacred Music Festival are available on the festival's website. Click here
The three day festival is from 24th to 26th November 2023.
Join us for a transformative experience like no other.